Character Info
Name:
Kashimira Amatsu
(Title)
Hand of Balance
(Nickname)
"Gods Will",
Kashi
Apprentice.
Birthday/ Age:
x505 (20)
Gender:
Female
Sexuality:
Not very intrested.
Appearance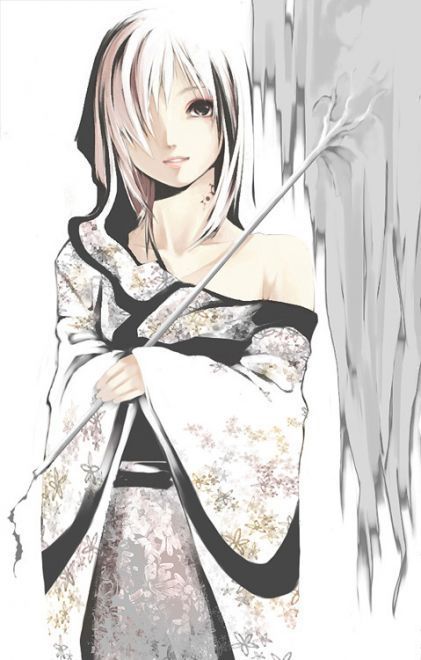 Height: ft' and Inches''
5'6
Weight: lbs
110
Personality:
Kashi Is a Lifelong learner she is a hand to hand fighter taught in a diverse styleings of many Grand masters, but you'd never know that by how she acts. As she find herself a calm and collective person thinking more than she says, but when she speaks head her words for they each have a meaning.
Likes:
Learning,
Teaching,
Life,
knowing,
mysteries.
Hardwork
Dislikes and Fears:
Recklessness,
Meaniglessness,
Mindless behaviour.
Lack of control over a situation.
Strenghts:
Her Greater understanding of Fighting Styles
Weaknesses:
Useing to much Magic
Guild
The Runic Oath
Is considered to be A Inbetween Peace keepers, they do not rebel agisnt nor do they Follow. By Being Branded With the mark of the Runic Oath, The Member is bound for life, and is forever in a quest for Knowledge and keeps the balance between Peace and chaos
Name:
Runic Oath
Tattoo: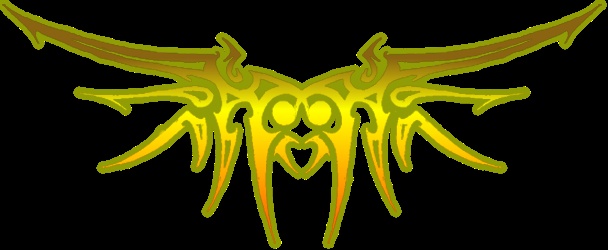 Along her back. Shoulder to shoulder
Magic
Supportive Melee Combat
Strength of Faith-
Magic constantly is retained in side kashi's body, her training and constant strain on her body allows her To have An inhuman endurance and makes her the perfect warriors, whether it be because of the swift graceful and flexible movements or the Impact of her strikes. When her body grows tired and weakened or even damaged her body starts immediately repairing the internals rapidly. ( not instantly, but quickly)
Range -Passive
Spell Rank - A
Impact of Faith
Behind each attack there is a hidden strength though most call it magic its deep routed in Kashi's Core and Releases like battering ram, making each Attack she swings at you increasingly hard to block and wears down her opponents quickly.
Range -Passive
Spell Rank - B
Focused Mind
Kashi has heightened Sensors caused by firing impulses and magic within her Mind, this delicate Pattern makes it harder to land any illusions or magic Mind effects.
Range -Passive
Spell Rank - C
Diamond Soul
Along with Kashi's hard strikes she had a body that while she fights immedetly starts to protect her. Releasing a invisible magic much like a gas through the pores in her skin she only take half the damage the normal spell would cause.(within reason) Physical Impacts still effect but only to an 75% effectiveness.
Range -Passive
Spell Rank - C
Perfect Self
Kashi's Body cant get sick, poisoned or any other Natural effect's towards her body ( will never get cancer, or have A heart attack) Even the feeling of fear and panic doesn't effect her, as her body keeps a Constant Loop of Magic traveling in her blood stream she quickly Repairs damage before it can Get out of hand with the help of "Strengths of Faith" it makes her body immune to Diseases and toxin alike killing the infection at the start before it can spread
Range -Passive
Spell Rank - D
Spell Seal ( Along the back of her hands)
Strenghts:
The longer the battle the Stronger Kashi will get unless she uses too much magic
Weaknesses:
Sneak Attacks allows her body no time to Place up her Natural spells. And makes for a devastating attack. Aswell as her Magic isn't the strongest, and she can grow tired quickly with an high amount of spells used because of the lack of magic
Weapon Name:
Gauntlets of Balance
Faith's Fist of Balance (Ability)
Kashi Can without thinking change the type of Strike she attacks with, for someone that uses a layer of rock to protect themselves it makes her fist's hard like iron, or if someone covers themselves in Water her hands gathers A Static charge, the type of element is not a conscious decision, and in some cases she isn't aware of this. ( such as blocking a blade with her bare hands.) (Someone who is on fire when she strikes them they are suddenly wet.)
Theses Glves Are passed down from master to apprentice. Only 2 others where made. Bracers of Death and Angelic touch this is more the middle set used more for what the use needs. As she fights her gloves grow Stronger, and starts to charge from the start of battle until the end. Each energy fill up will be passed over to the next fight and when she finaly uses it, it will be a very last resort. The gloves ability will only truly activate when kasha is on the line of life and death itself. And which time will send out a Large Beam that is said to be the gloves wearer's soul dealing apart the damage ever taken or given all in one final attack. And then the user Will pass on to the afterlife.
Bio
Past:
-Kashi Moved Around allot as a child and Then When She became of age she Started off on her own Making her way to the Runic Oath's Temple, where she was trained in depth Hand to Hand Fighting. By Many different teachers, Her main One being Master Kane
Kashi's Thurst for knowledge and Challenge grew and she set off into the world to Gather more Martial Art's such as
Tai-Shi - Master Kane
Tai-Jutsu - Master Kane
Jujitsu - Grandmaster Shizo
Capoeira - Headmistress Tami
Kick Boxing- Jin Reo
Than-Ta - Self Taught
Kendo Master Rains
Yaw-Yin Master Rains
Zen-do-Kai Sensei Seth
Mao-tai Head mistress Shizo
Present:
-Currently Kashi Is Nothing more then A Traveler she goes where the road takes her and helps where she is needed.
The order dosent hate her nor do they like her she stands in their way at times but not often, so she is not a wanted criminal but the rebels don't trust her either, but she isn't hostile towards them When she Came to the temple out side of Som-ber-Lai the headmistress Gave her the Name Will of God, as she took cuntless beatings and battereings while attempting to learn Mao-Tai from her.
Future:
Kashi Will always be a Traveler wandering where the road takes her and where her feet move towards, nothing holds her down and nothing keep her safe on her ever lasting journey to find Knowledge and peace