Character Info
Name: Menna Otep
Alias: Mini
Birthday/ Age: X505/20 – May 13th
Gender: Female
Sexuality: Bi?
Appearance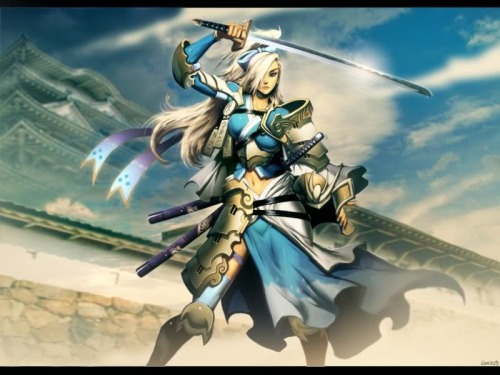 Height: 5'4
Weight: 110 without armour 230 in armour
Personality:
Spoiler:
Likes: Cute things,
Masterfully crafted weapons,
Learning different fighting styles,
compliments
Dislikes and Fears:
fear of being Buried alive,
Fear of Drowning,
fear of Burning alive,
fear of being impaled,
fear of Bubbling Liquids,
Fear of being cut in half Horizontality,
dislikes Baked goods,
unlawful people,
thieves, bandits, and other cut throats
Abilities:
Spoiler:
Strengths:
Spoiler:
Weaknesses:
Spoiler:
Guild
Name: None / Freelance Ranger
Tattoo: None
Rank: To be determined
Magic
Natural Bond and mineral Manipulation (( Balance magic))
Magic Type:
Natural Bond Magic
allows mini to See what the earth feels, hear what the water says, and see what the heat radiates
Mineral Balance and Manipulation Magic-
Allows Mini to Alter the Metal/earth made material's atomic makeup, this allows her to alter the shape, size density, and even sometimes color, but she is limited to what is in the earth ( Example being, to sturdy a Chair she would need and iron mineral, she couldn't just create it, this also makes her able to pull the same minerals into her own body to Strengthen the human body, and heal things such as bones, but pulling calcium from the ground and coating her bones to reinforce and grow faster. Mind you the healing is not instant and will still hurt as normal.
Spell Name:
Heat Scan –Hears/ sees in heat vision
Natural Bond – Communicates with the Earth to navigate and plan ahead in battle.
Mineral Balance/ manipulation ( See magic type )
These Spells all Let of one magic seal and it always shows up in the Pupil of her eyes.
Strenghts: this is a Defensive/ Support magic that is used with a skillful warrior, this makes for a deadly combo of heavy defence and heavy damages
Weaknesses: Long ranged attackers are generally hard to get to and Defeat if they keep with distance
Weapons: Mini has a two dual weapons they are twin bastard swords, or also known as 1and a half swords. The Blades themselves are not imbued but them being a metal of the earth allows Mini to Imbued them, shape them and strengthen them, at the cost of her enduring magic Supply
Background
Spoiler: