"Nothing is so strong as gentleness. Nothing is so gentle as real strength."
and War is not about who is right, it is about who is left."
These Are Text's id love to see in the Siggy, but you dont need to add them both or it might look cramped.
Monica is Not Evil, but she is not very Freindly. more of a Lawfull Evil. she is all about rules. and will Enforce them untill she is killed in combat.
Id Love to see these two immages layered. the Magic Seal i nthe back ground really Faint if you could then her and her Blade over top then the Phrase , if you coul.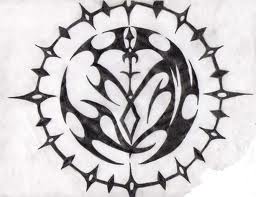 Thank-You